About
METRO TV is an Info and Entertainment No 1 Cable Channel in Andhra Pradesh, being operated by the I Power media, a company owned and run by a group of experienced media professionals including experienced Senior Journalists, professionally trained programme producers and enthusiastic marketing professionals. METRO TV was launched in May 2010 over the prestigious Cable Networks in various districts of Andhra Pradesh.
METRO TV reaches almost all the areas of Greater Hyderabad Metropolitan (Hathway Set Top Box No: 851 (It is the one and only Telugu Cable Channel in Hathway Digital Box), Digi Cable Set Top Box No:035 and Analog No: 49) and majority parts of Rangareddy, Medak, Nalgonda, Mahaboobnagar, Ongole(No:53), Warangal(No:68), Kurnool(No:36), Nellore Dist Kavali(No:06), Kareemnagar(N0:67), Nizamabad Dist Kamareddy (No:35)etc… Districts. METRO TV is also hoisted in Internet with Web Streaming through our Website- www.metrotvtelugu.com, so that METRO TV can be viewed globally with real time telecast. It is estimated that METRO TV reaching about 15.38 million plus viewers in Andhra Pradesh and covering the Urban, semi urban and rural population equally.
METRO TV has a galaxy of entertainment programmes, protecting the viewer's interest and inviting their participation. Apart from the entertainment programmes METRO TV has a special focus on the news with daily 4 times Telugu News bulletins (7am, 1pm, 7pm and 8.30pm). We are proud to say that first time in Telugu Cable TV we have introduced Urdu News bulletins and being aired daily at 8.00am, 8.00pm and 10.30pm. METRO TV has a wide variety of content including 2 films a day, 5 hours of live interactive programmes like "Priyatama" (Interactive programme with morning viewers based on film songs) "Mast Kalander" (Film based interaction with evening viewers) "Mukha mukhi" (live interaction with viewers on the civic problems with the local peoples representatives, "Hello Doctor" (noted doctors will have an interaction with viewers on health related issues) "Numerology Live" (a well reputed numerologist will address the problems of callers and give numerological solutions). These live shows demonstrate our strength among viewers. Folk songs based show by name "Metro Janapadam", Women oriented shows ``Ladies Hungama`` and ``Metro Kitchen``, Children oriented program ``Brindavanam``, Great age old songs based program ``Geethanjali``, "Journey" etc programs are receiving all-round appreciation, particularly from Woman, rural folk and youth.
Management Team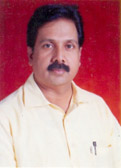 Rajendra
Chairman
A first generation electronic media professional having rich experience in journalism, is heading as Chairman.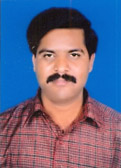 Kondaveeti Jaya Prasad
Managing Director
A dynamic team lead with over 25 years of journalism experience is heading as Managing Director.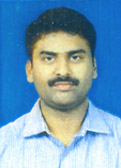 Bandlamuri Swamy
Director and Chief Executive Officer
Well-versed with marketing strategies and equipped with a dynamic team is heading as Director and Chief Executive Officer.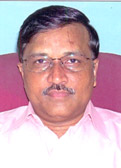 Pulipaka Satya Murthy
Editor
Having three decades of Journalism experience and headed several Media Organizations is the Editor of METRO TV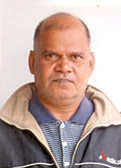 Mullapudi Sadashiva Sharma
Editor (Hindi)
An intellectual with a progressive outlook with a national exposer as Journalist is serving METRO TV as Hindi News bulletin Editor.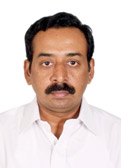 P. Anjaiah
Honorary Director
A noted journalist who made a remarkable progress and saw heights is serving METRO TV as Honorary Director.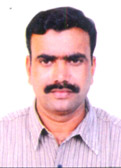 B. Chandrasekhar
Chief of News Bureau
A dynamic Nose for News man and expert in manpower management with rich experience in Electronic Media Journalism is heading the News Department as Chief of News Bureau.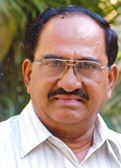 Mr.V Chandrasekhara Azad
Associate Editor
A legend in Telugu Journalism is associated with METRO TV as associate editor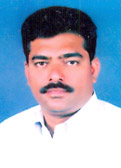 Mr. Srinivasa Rao Bandlamuri
Director
A business magnet with a vision is a part of METRO TV management